Product Data XML Feed for Ceneo.pl
Product Data XML Feed for Ceneo.pl
---
The Odoo software module "Product Data XML Feed for Ceneo.pl"
---
Automatically generate product data files for Ceneo.pl in the XML format
Description
The module allows uploading products to the Ceneo.pl Shops service in automatic mode. Create and manage several XML product data feeds for your business needs.
Configuration
Import Ceneo categories
Go to the menu "Website" - "Products" - "Product Data Feeds" and choose one of a feed, then click on the "Import Wizard".
Filling in a product data
Open a product template and select the "Data Feeds" tab. Firstly, make necessary settings in the "Ceneo.pl" section. Then select a Ceneo category and click to the "Manage attributes in the product variants" for adding attributes.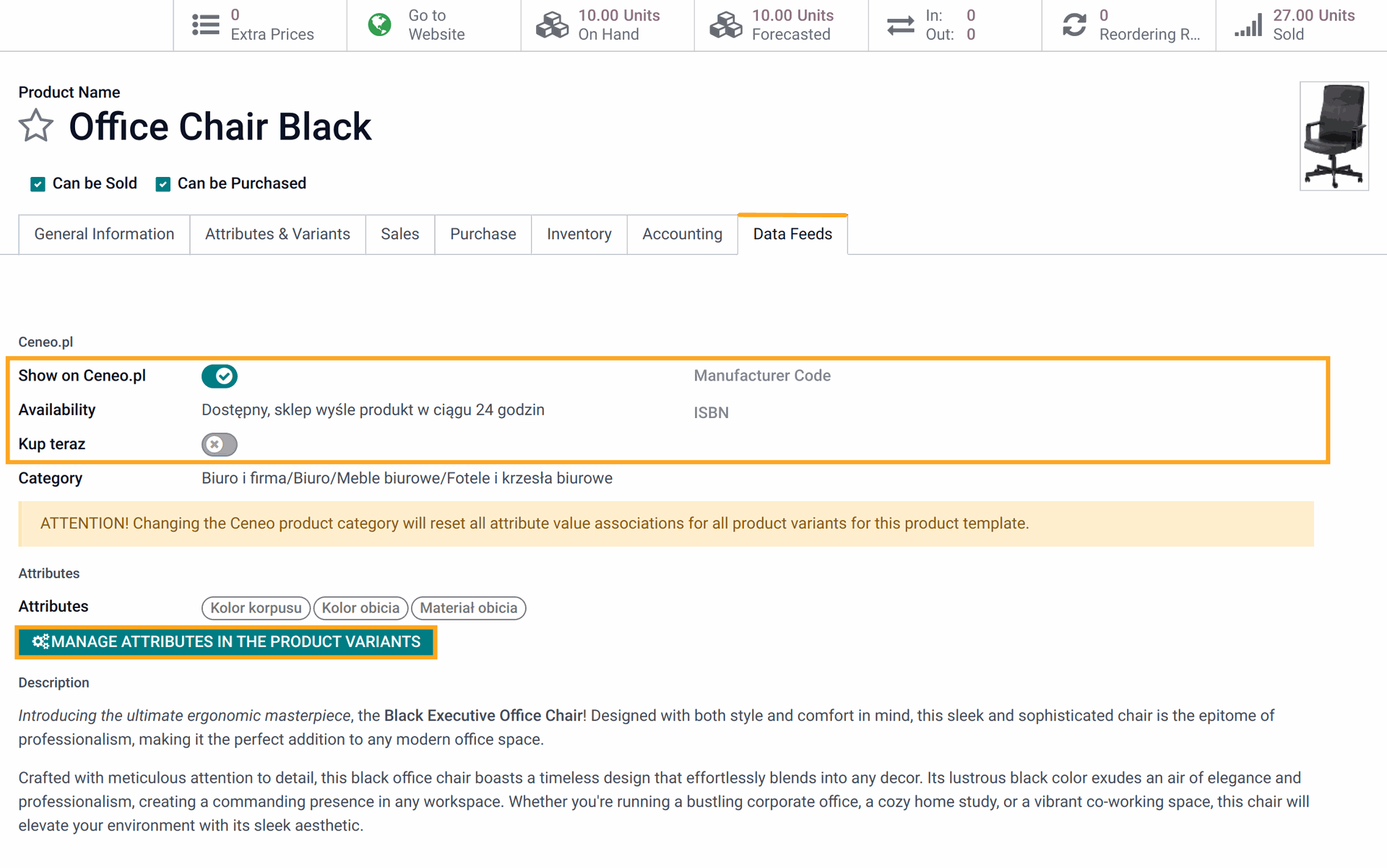 On the same tab of a product variant, click on the
Add
and fill in attributes from the dropdown.


Getting an XML feed URL
Return to the product feed and click on "Copy Text" to get the XML feed URL.