Work.UA Integration
---
The software module "Work.UA Integration"
---
Automate HR recruitment processes using Odoo integration with the Work.UA service
Description
HR Recruitment process takes significant time, when HR managers spend time to post and handle job applications from plenty of job search services. Integrations with such services and collection of all data in one system allows you to decrease the time spent by company employees and interact quickly with job candidates.
Features
Easy & Simple
Easy to activate and configure
Multi
Multi accounts support
Support
Free 30 days support and 180 days bug-fixing
Try me
Demo & Test. Click on the "Live Preview" button
Configuration
Account connection
Go to the menu "Recruitment" - "Configuration" - "Work.UA - Accounts" then create a new record.
Add your "Work.ua" credentials, the e-mail
and the password.
Then click on the

Synchronization

to sync common catalogs and get vacancies and applications from the "Work.ua" service.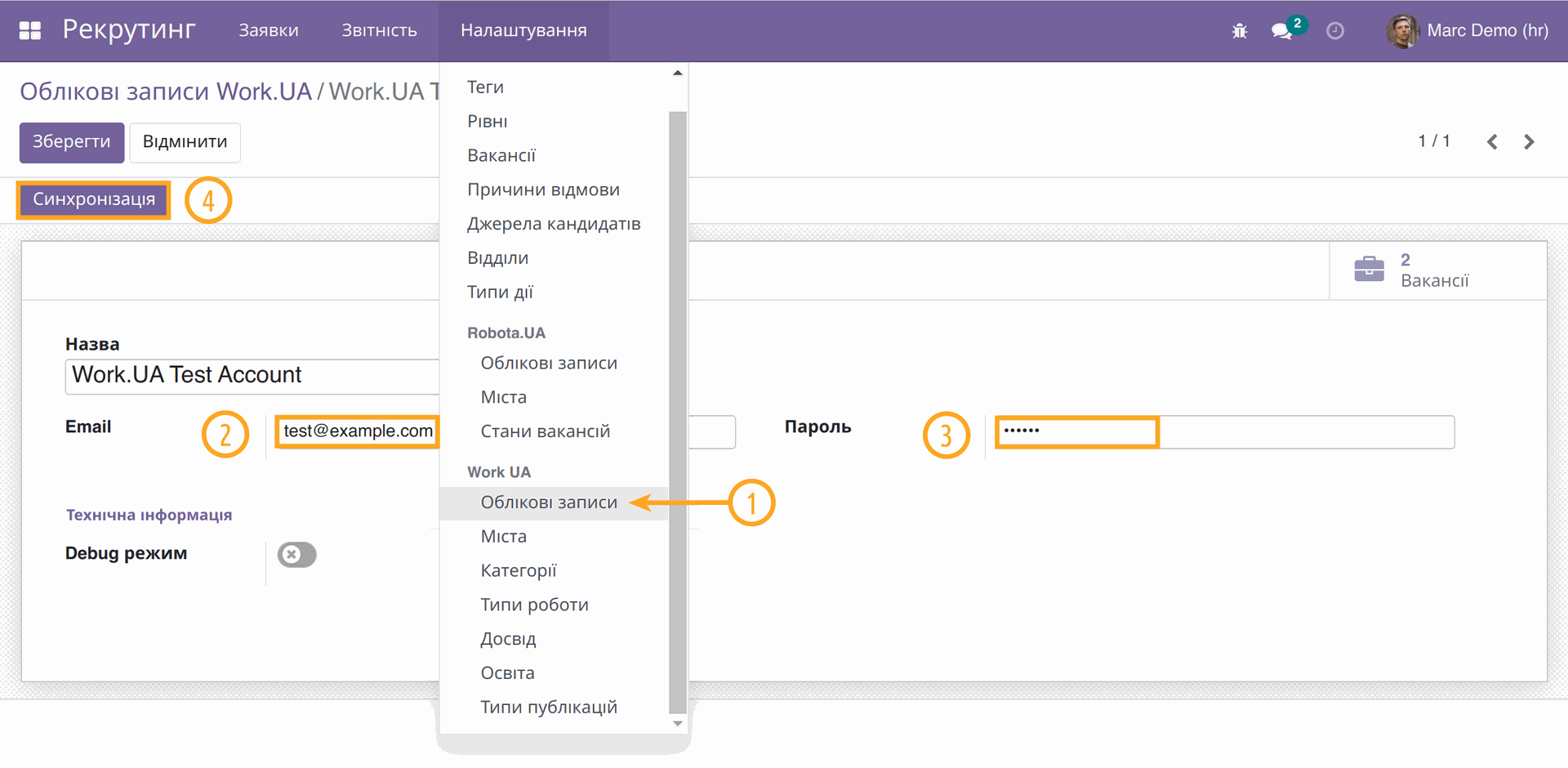 Further, the synchronization will be processed automatically by the cron tasks. Common catalogs synchronization period is once a day. Job vacancy details and job applications default synchronization period is 30 minutes, which can be changed by the system administrator.
Usage
How it works
After synchronization, job positions will be created in Odoo and filled in with data from "Work.ua".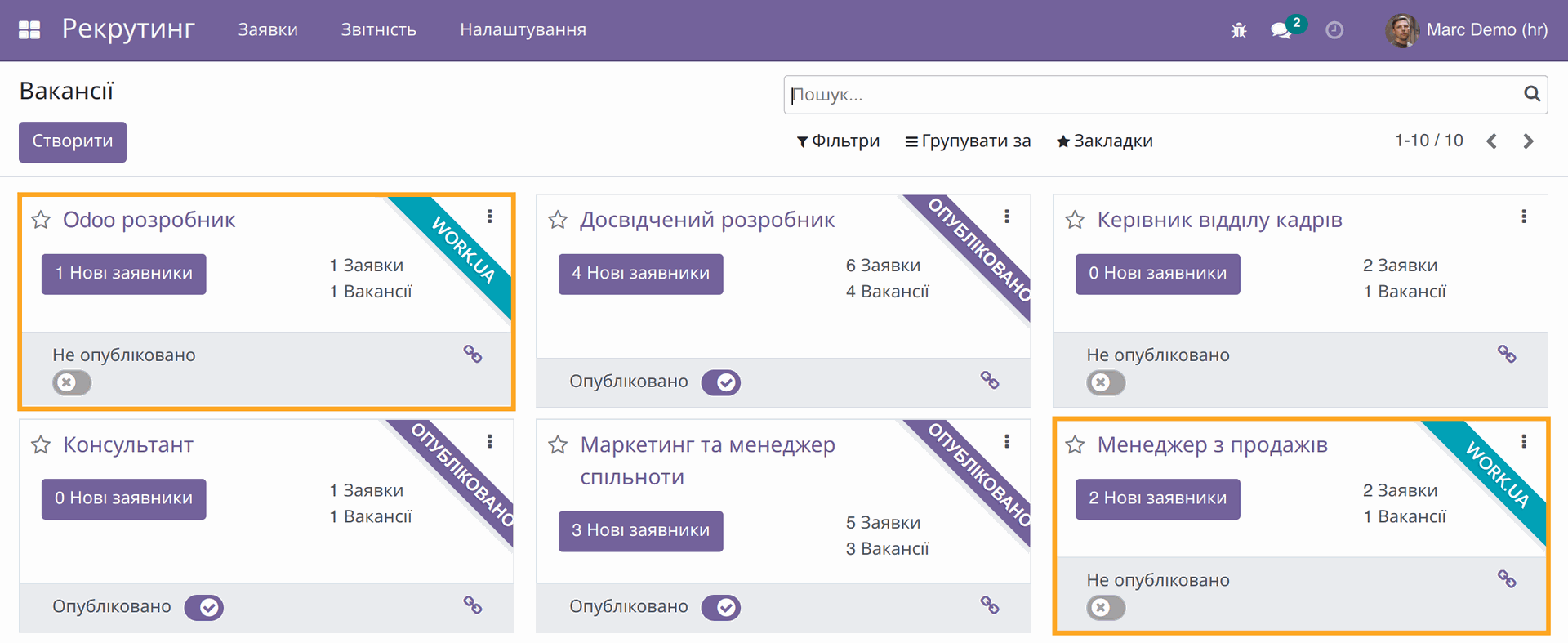 Also, for these vacancies, job applications with full details of applicants will be uploaded.