Google Merchant Center Professional
Google Merchant Center Professional
---
Програмний модуль для системи Odoo "Google Merchant Center Professional"
---
Get all the opportunities to promote your products on Google Shopping
Description
Google Merchant Center is a powerful sales channel. To use it for full power, you need professional tools that allow to make all necessary settings and provide required and optional product information.
Product Specifications

, such us age group, gender, material, size system, size type.

Energy Efficiency Classes

, specify an EEI class and class range to provide the information for your customers.

Shipping fields

, that allow managing shipping information about your products, such as shipping costs for different countries and regions, shipping groups, shipping sizes.

Product Highlights

, to provide short bulleted lists of the most relevant highlights of your products on Google Shopping.
Destinations - to prevent your product from appearing in certain locations: "Shopping ads", "Buy on Google listings", "Display ads", "Local inventory_ads", "Free listings", and "Free local listings".

Product visibility and restrictions

, such as Expiration date, Destinations, mark product for launches.

Tax and Tax Category

, provide tax information for your products.
This solution allows adding and configuring product data feeds for marketers on a professional level.
Benefits
Fully Customizable
Modify and configure to your needs
Support
Free 30 days support and 180 days bug-fixing
Try me
Demo & Test. Click on the "Live Preview" button
Configuration
Product Settings
Specify product field values that are special for the
GMC
data feed on the "Data Feeds" product tab: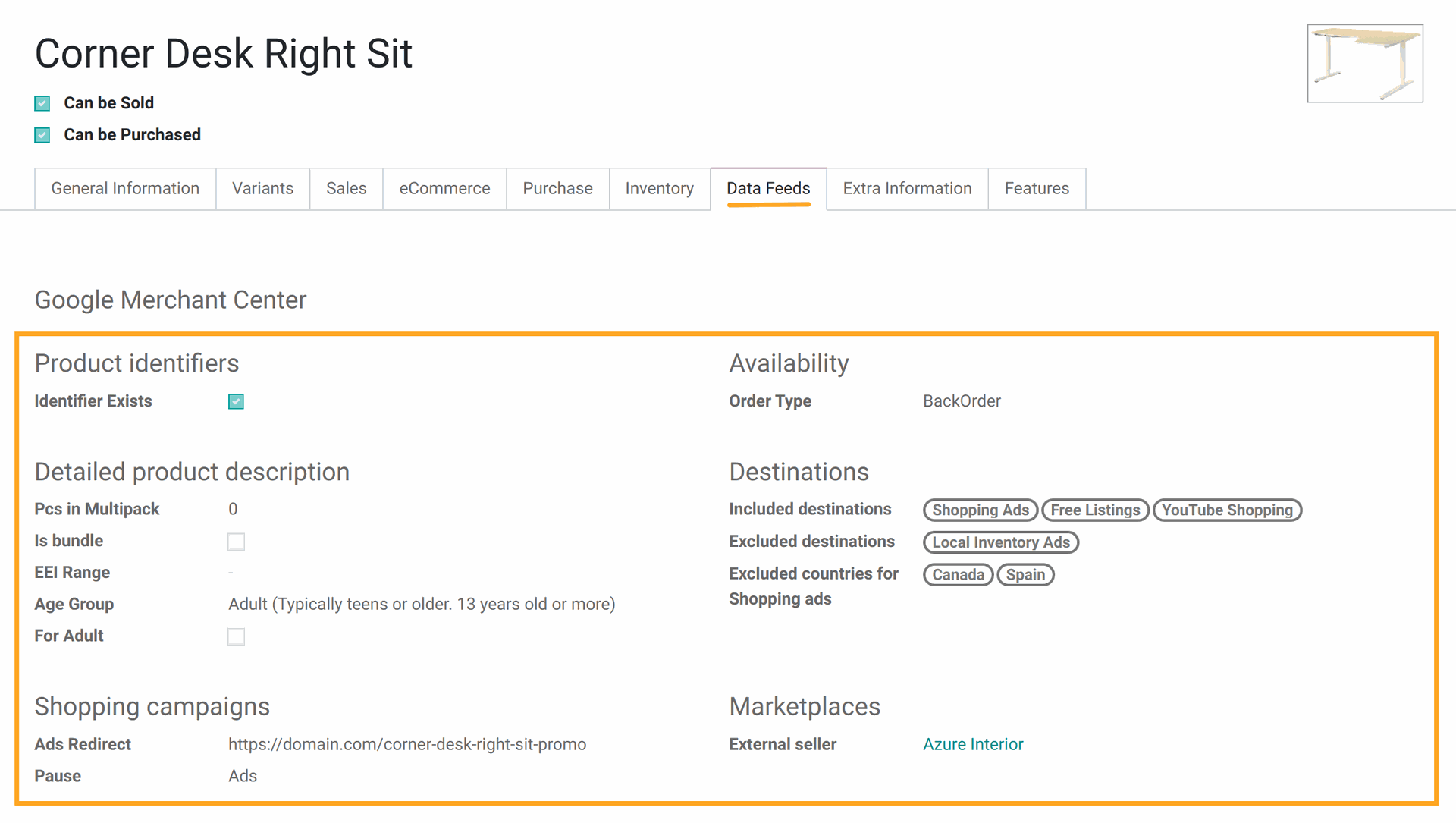 Shipping Settings
Add the necessary shipping information on the same product tab "Data Feeds" if your product has unique shipping settings.

Or you can specify the shipping data by default for the rest of your products that are without shipping data. It can be done in the data feed "Settings" tab:

Product Features
Manage product features like as "Product Highlights", "Custom Labels", and "Tax Category" to provide extended information through your data feed.

Product Extra Information
It's easy to set up the product characteristics such as size type, size system, gender and others on the "Extra Information" product tab.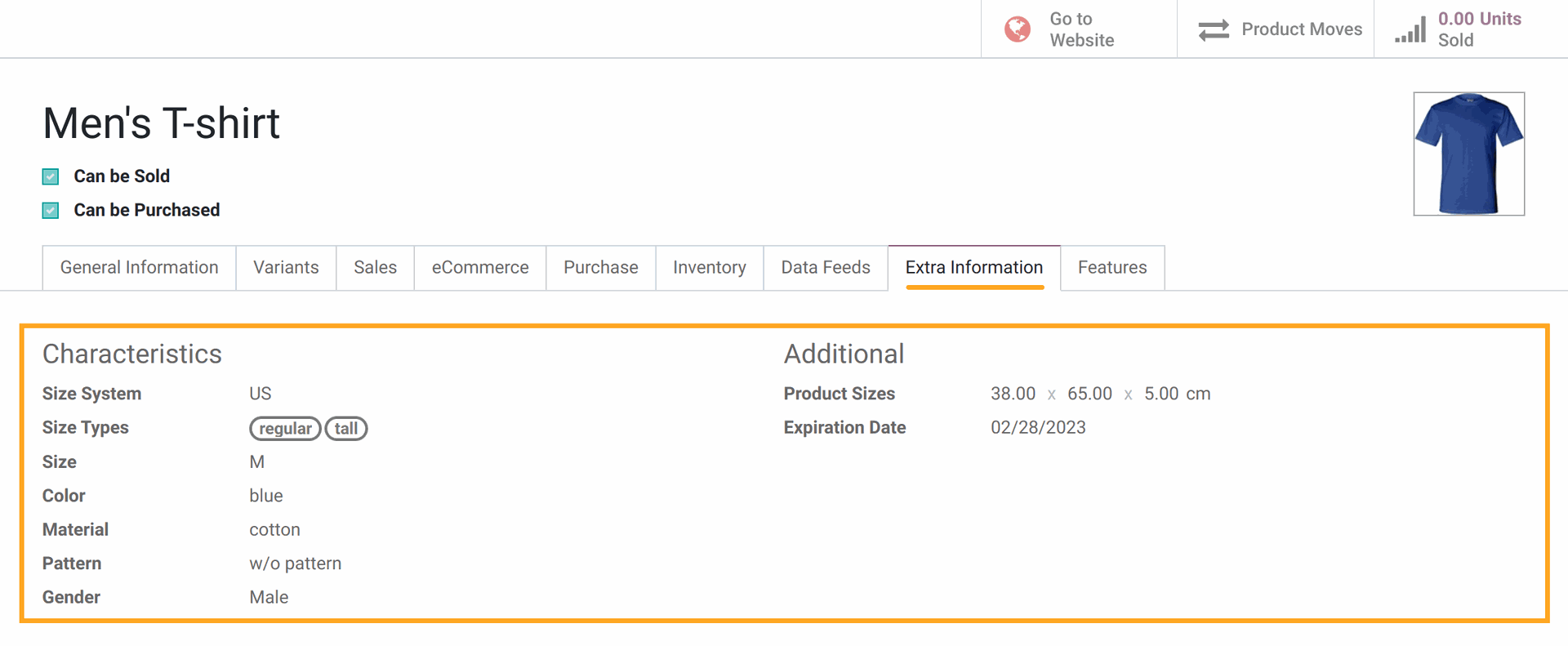 If you manage some of these characteristics by Odoo product attributes, the module allows using corresponding values of your product attributes.

Переглянуті товари за останній час