The term "feed" has meanings "supply" or "give materials". Regarding information technologies, data feed provides a structured stream of specific information data from one system to others.
Using of data feed allows getting up-to-date information in the real time, that is demanded by news services and other data consumers.
Data feeds can contain product data, such as: product name, description, price, image links, attributes and specifications, and other product characteristics.
Feeds are required for analytical systems and marketplaces to obtain data about products, services and other entities.
Data feed formats
Data feeding is usually realized through a specific URL link, which returns the required information upon request. Another option would be to manually download a file from one system and upload it to another, but this approach is rarely used anymore.
Considering the formats of data feeds, we note the following categories:
text formats - TXT, CSV, TSV

XML formats - Atom, RSS

archived - ZIP, GZ, BZ2

Excel-like text editors are used to view data in text formats, and an Internet browser is used to view XML. You must first unzip the archived data feeds, and then, depending on the type of feed in the archive, text or XML, select the appropriate application.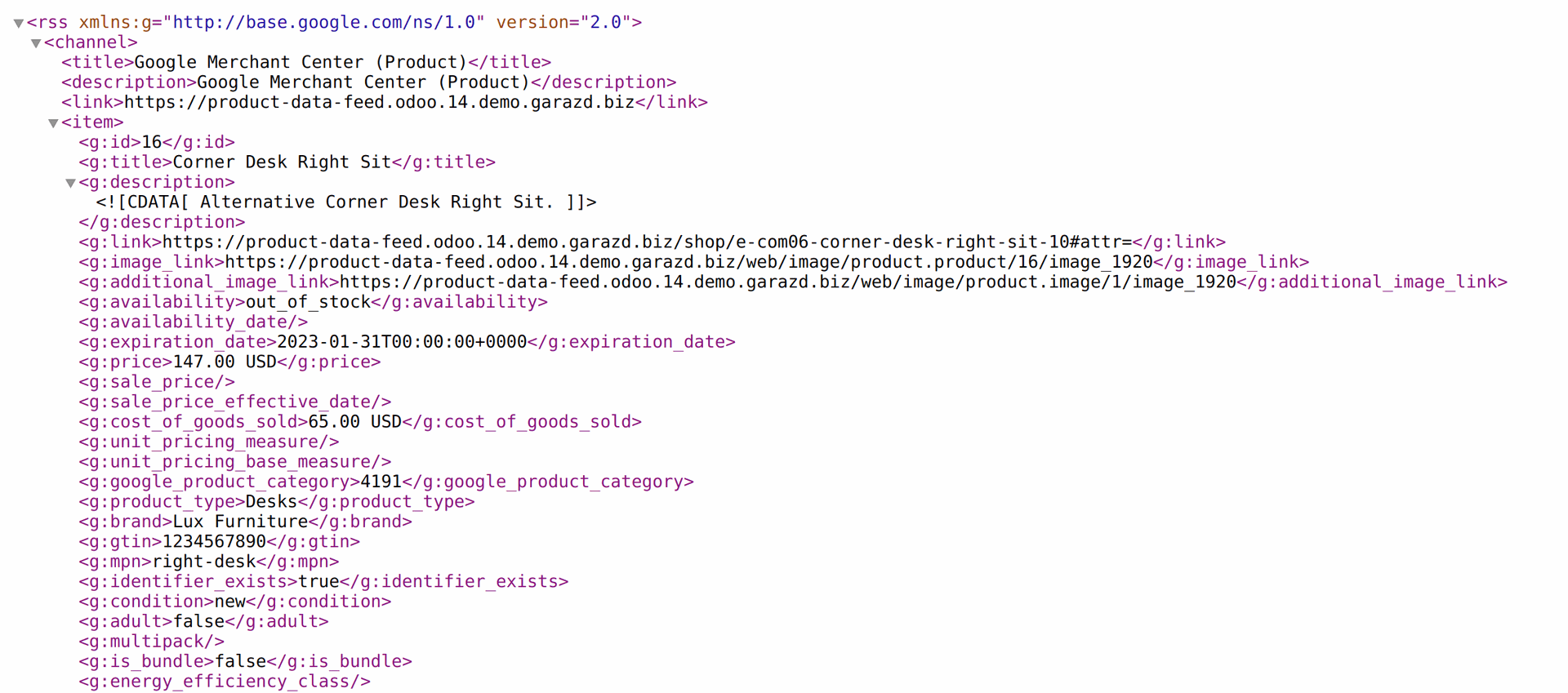 To receive information from blogs and websites that provide information in the RSS format, there are also specialized programs called feed readers.
The feed format to use in your system, that should be generated by your system, depends on a consumer system requirements.
Where feeds are using
The most common consumers of data feeds in the business environment are marketplaces and analytical systems.
To distribute products through Facebook, you will need a Facebook Catalog product feed. This type of feed is also used for Instagram Shopping.

The popular marketplace Google Merchant Center needs a feed with product data for its own Shopping services: "Free listings", "Shopping ads", "Buy on Google listings", "Local Inventory Ads", "Free Local Listings", and "YouTube Shopping".

In Ukraine, data feeds are required for marketplaces and price aggregators: Rozetka, Prom, Price UA, Hotline.

Many European and American platforms use their own data feed structures.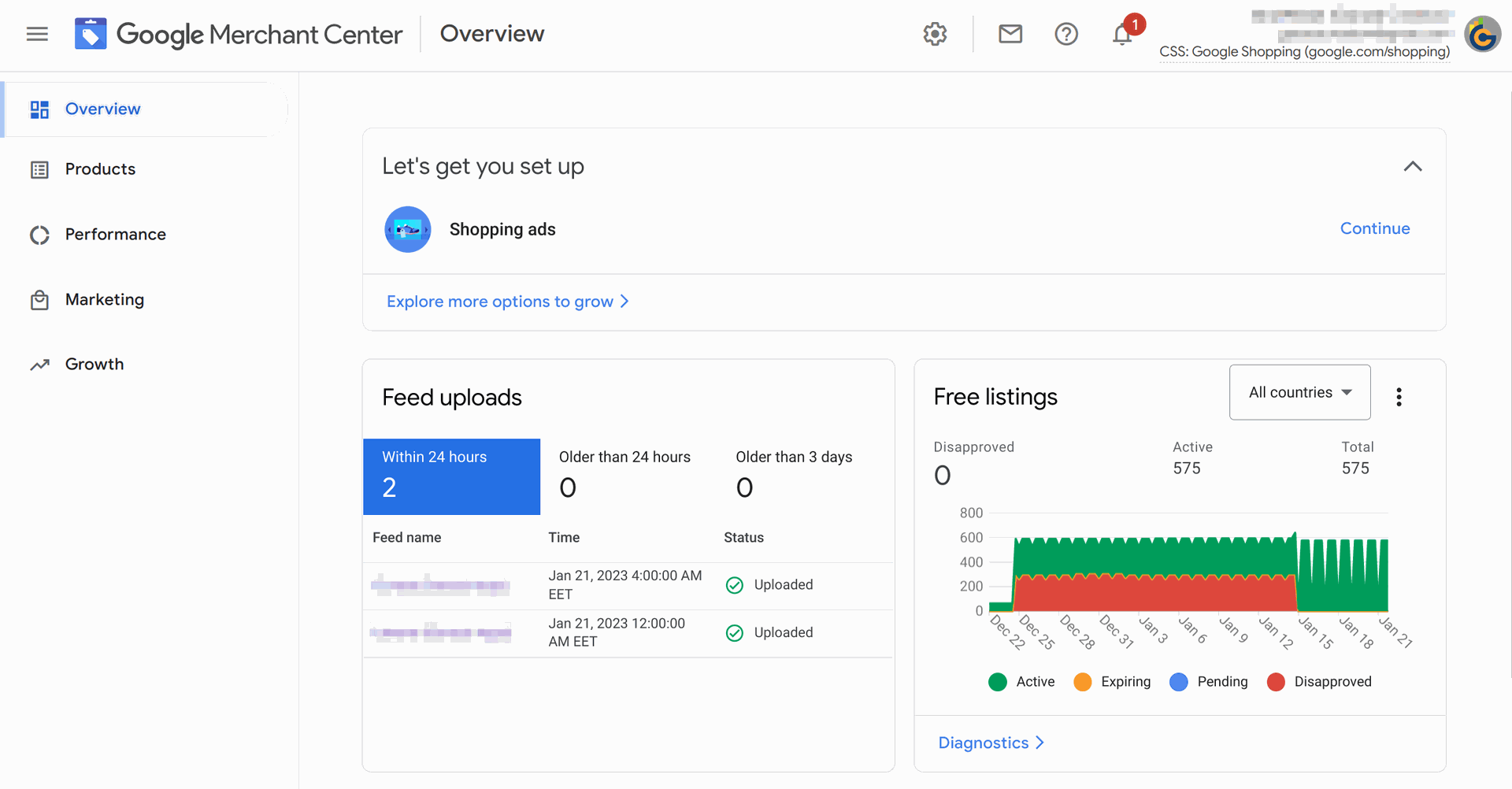 For businesses, placing products and services on third-party platforms can be the main or additional sales channel. By using professional solutions for generating data feeds, you will save time and get a convenient tool with the necessary customization options.
Professional solutions allow you to create and customize the required feed data structure in the desired format on your own without involving developers.
How to create a data feed
Data feed generation can be a built-in function in an information system or a CMS.
If the standard functionality of the system does not provide such capabilities, the use of additional extensions or modules will help to solve this issue.
Although, the EPR system Odoo does not have such a built-in feature, the solution from Garazd Creation allows you to acquire it with the Odoo Product Data Feeds module group.
Modules built on a single architecture are a complete solution, they allow you to generate data feeds according to specifications for the following services:
Facebook Catalog and Instagram Shopping - provides ready-made templates with all the required fields for a product feed

Google Shopping - ready-made templates for Google Merchant Center

Pinterest Catalog

The marketplace Ceneo.pl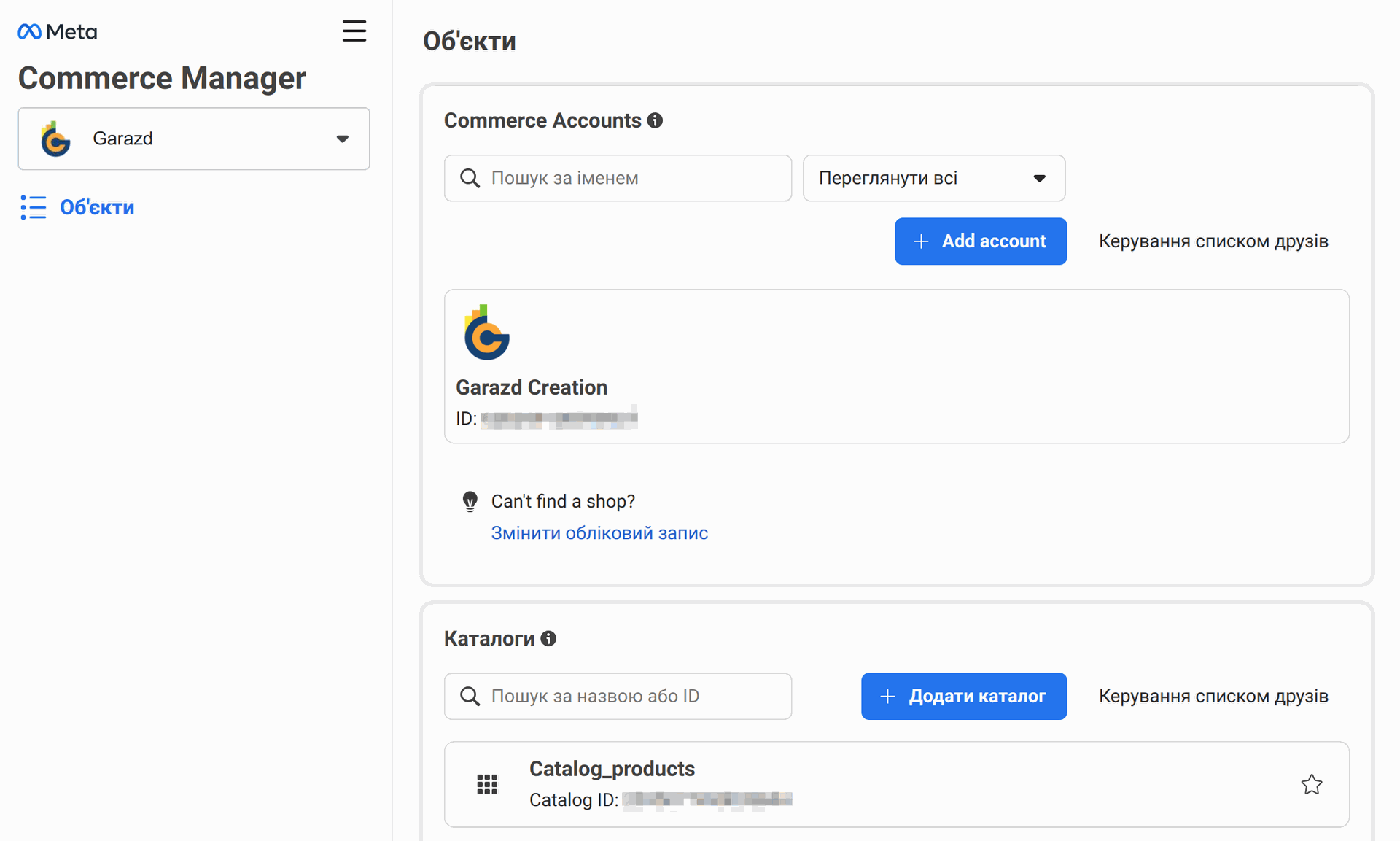 Data feed modules have a user-friendly interface for flexible customization and adaptation to your business needs. They provide:
choosing of the required feed format - text or XML

pre-prepared feed templates with all the necessary fields

the ability to create any number of feeds by cloning from existing feeds or from feed templates

specifying the language of a particular feed to translate text values and names

price list selecting to specify prices for feed products

use of a token to protect against unauthorized access

convenient activation or deactivation of data feed fields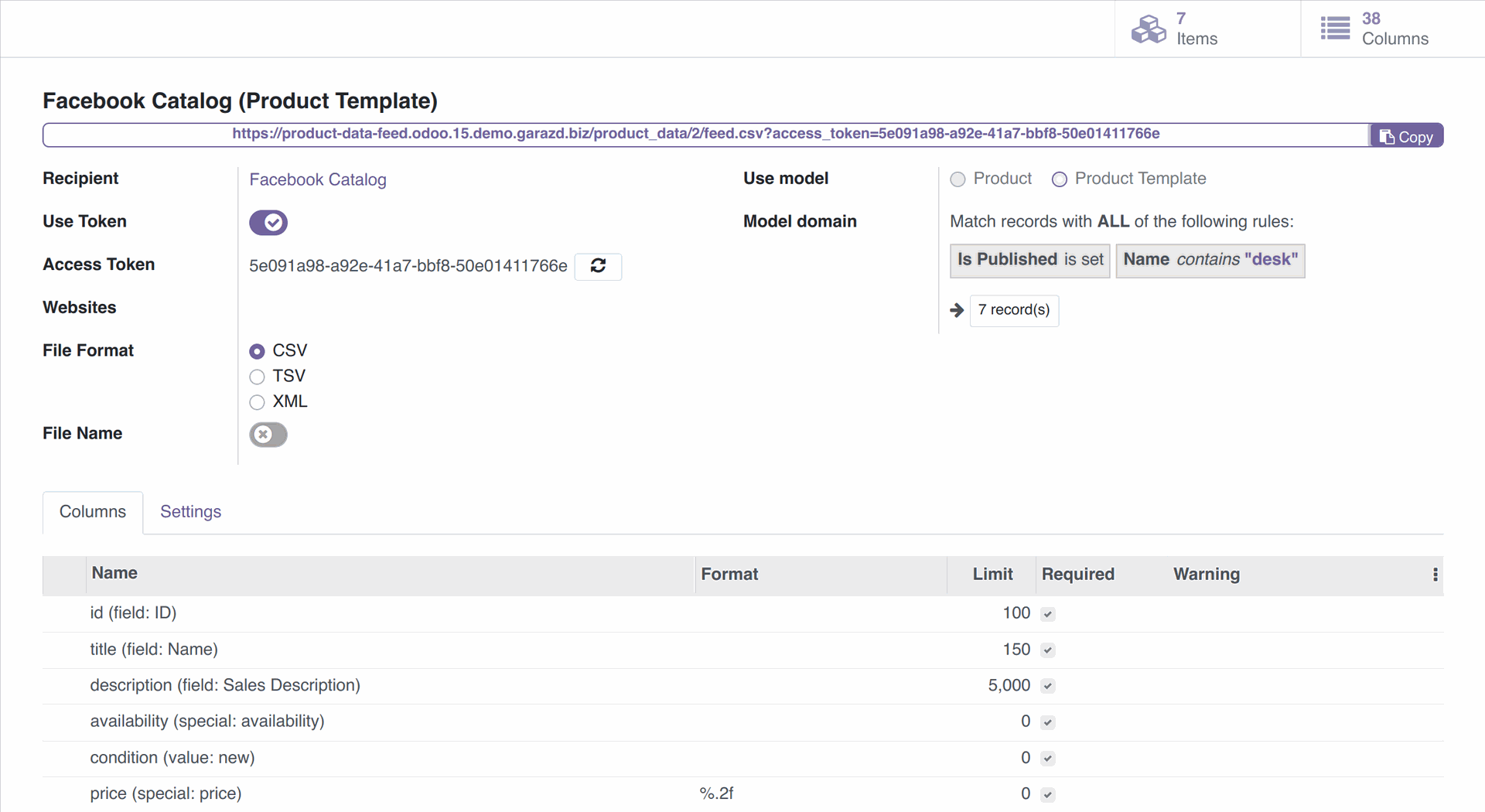 The solutions were developed in cooperation with a professional marketing agency, which gives this tool expert-level capabilities for solving marketing tasks.