Website Contact Us Tweaks
Website Contact Us Tweaks
---
Програмний модуль для системи Odoo "Website Contact Us Tweaks"
---
Website Contact Us Tweaks
Description
Odoo provides an ability to build websites in a handy way using the Website Builder with useful blocks and snippets. But if you need some customization for your site, it could be quite difficult to implement without engaging developers. This module solves one of the frequently asked needs and allows customizing the "Contact Us" webpage data in a convenient, easy way. You will be able to hide or show contact fields, field icons, a country flag, and add social links to the contact page by activating the appropriate option. Also, the app converts the address phone and email fields to links.
Just activate an option to hide or show necessary fields.

Make phone and email fields as links with appropriate actions.

Add social links to the "Contact Us" web page.

No coding!
Watch how it works in a video tutorial and try it on a Live Demo.
Features
Easy & Simple
Easy to activate and configure
Multi
Multi-Website support
Support
Free 30 days support and 180 days bug-fixing
Try me
Demo & Test. Click on the "Live Preview" button
Configuration
To manage the address data fields follow these steps:
Go to the

Website

-

Configuration

-

Websites

menu.
Choose a website.
Configure options that you need. You can hide/show the following fields:

Company Name
Company Address
Phone and Mobile
Email
Company Website URL
Company VAT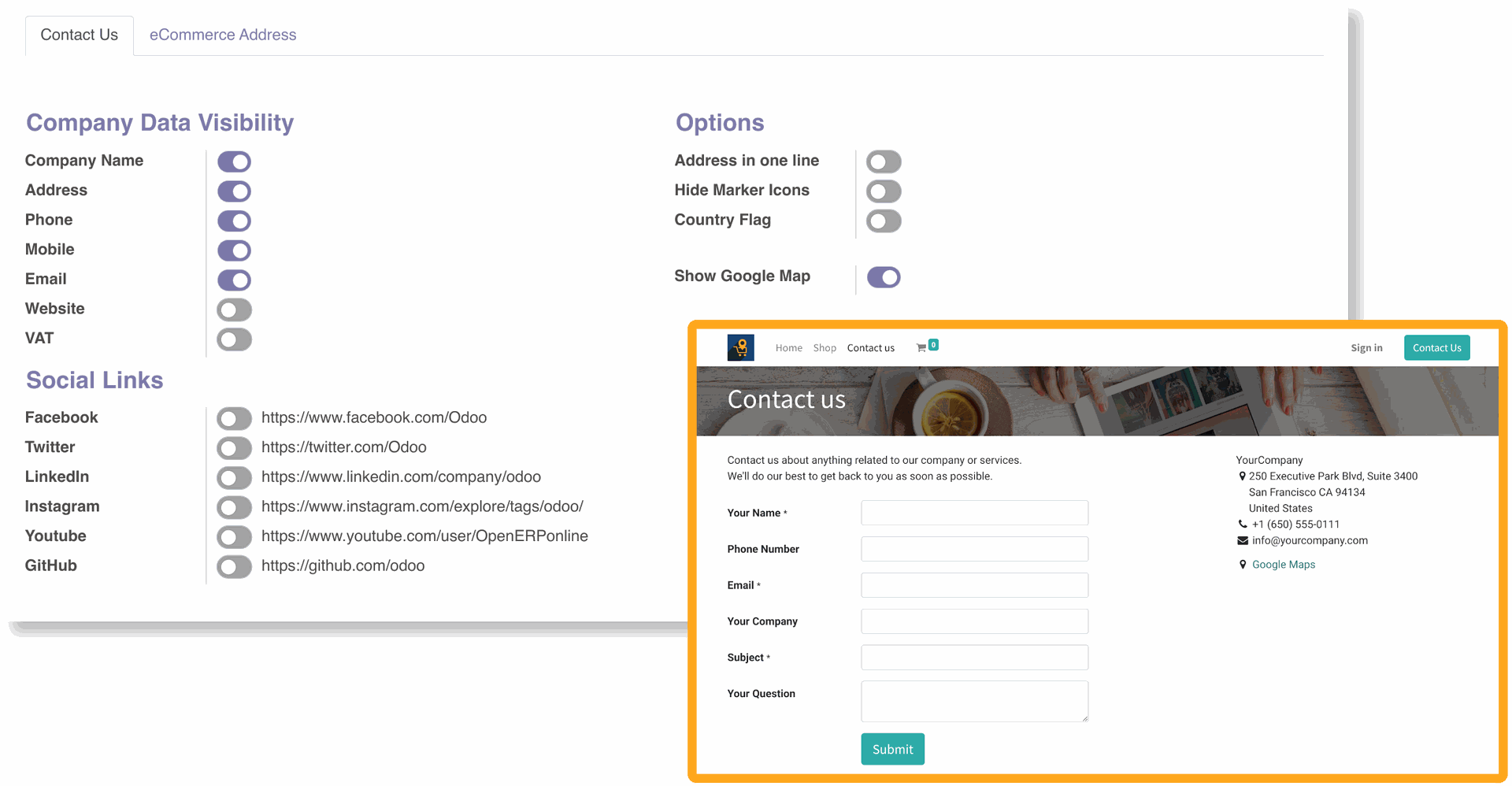 Additional options that could we activated:

Address in one line - show a company address in one line (dividing by comma) instead of showing each element on a new line.

Hide Marker Icons - hide address item icons.

Show Phone Icons - show only markers for phone fields "Phone" and "Mobile" if the option Hide Marker Icons is activated.

Country Flag - show a company country flag after the company name.

Show Google Map - hide the standard Google Map link and widget.

After installing the module the phone and email fields are converted to links.

To add the company social links to the "Contact Us" webpage, just activate necessary options: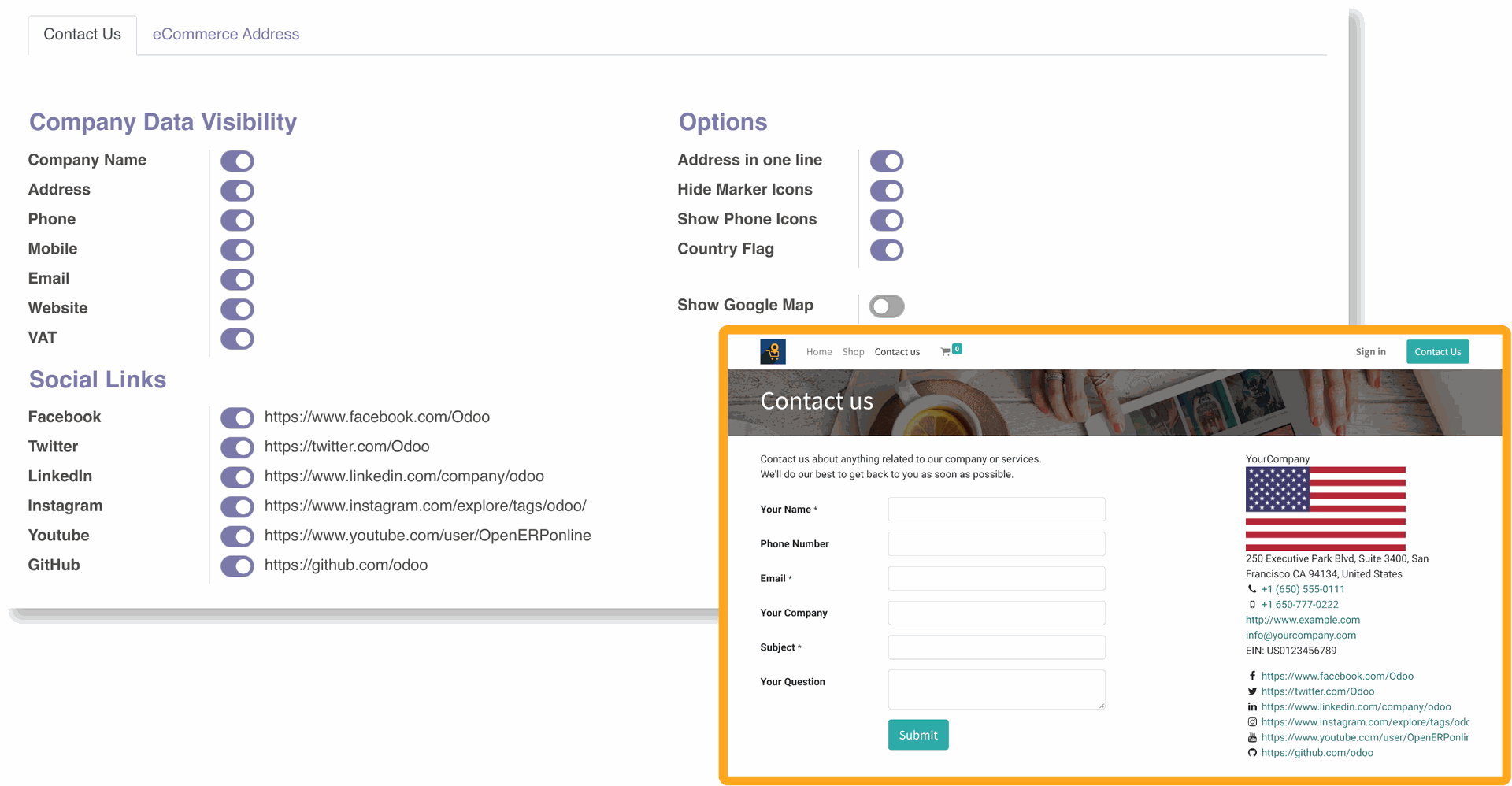 The functionality of the module may partially or completely not work if you use website theme customizations or have installed custom modules that change standard website pages and views. Please contact us for more information and advice.
Переглянуті товари за останній час