Google Analytics 4 Global Site Tag (gtag.js)
Google Analytics 4 Global Site Tag (gtag.js)
---
Програмний модуль для системи Odoo "Google Analytics 4 Global Site Tag (gtag.js)"
---
438
Activate the GA4 Global Site Tag on Odoo website
Description
Google Analytics 4 is a new generation of analytics from Google with a new interface, reports, and features. You can use it for a website, and for an app as well. Follow the link to learn more about GA4 features and how to get started: https://support.google.com/analytics/answer/10089681.
Features
No Code
Activates Google Analytics 4 without coding
Events
Contains code to add events "Login" and "Sign Up"
Multi
Multi-Website support
Try me
Demo & Test. Click on the "Live Preview" button
Configuration
Adding a tracking ID
Go to the menu "Website" - "Configuration" - "Settings" and activate the "Google Analytics 4" option. Then enter Tracking ID and save the changes.

The script code
The global site tag will be added to all web pages.

Google Analytics 4 events will fire only if you are not logged in Odoo or you don't have Website editor's access rights. This behavior is implemented to avoid sending data to Google by internal system users.
Debug Mode
You can activate the "Debug Mode" and test sending of events to Google.

To do it, activate the appropriate option in website settings.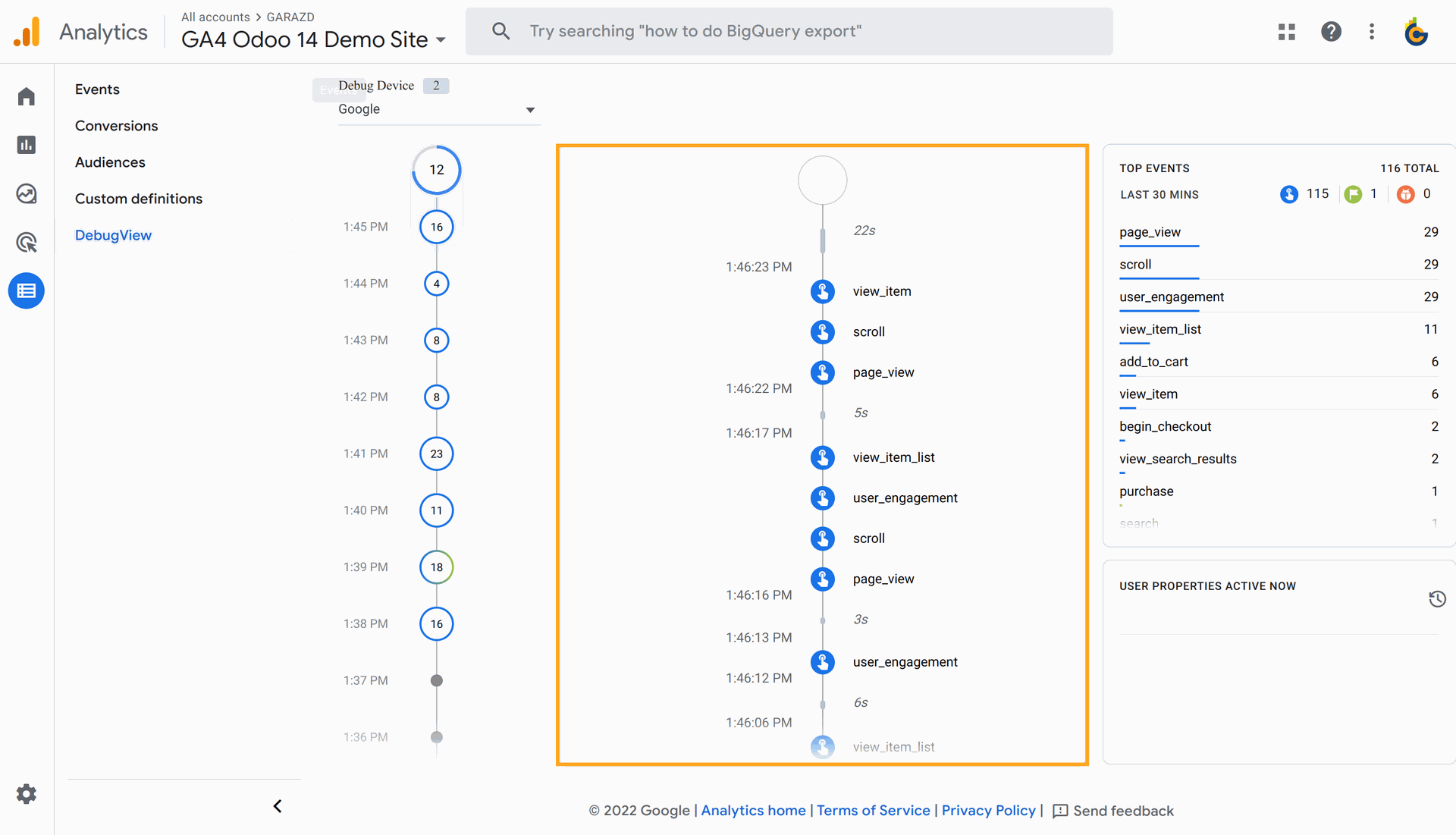 View events in the "Debug View".
Переглянуті товари за останній час