Facebook Product Category
Facebook Product Category
---
101
Module Features
Sync Facebook product categories by link
Use for eCommerce with Facebook Shop and Pixel modules
Description
The app allows importing predefined Facebook product categories to your Odoo database. After importing you can define the fb_product_category field in your data feed (the additional module Facebook Catalog Product Feed is required).
Setting of the Facebook product categories allow to improve your Facebook Ads performance, help your customers to discover the items in your Facebook or Instagram shop.
Configuration
Follow these steps to import Facebook categories:
Go to the

Website

-

Configuration

-

Import Facebook Categories

menu.
Click on

Import

.

The import process may take several minutes.

You can change the Facebook product categories URL to download category names in a different language.
After importing go to the Website - Configuration - Facebook Categories menu to view them.

A Facebook product category can be specified on the eCommerce tab on the product form.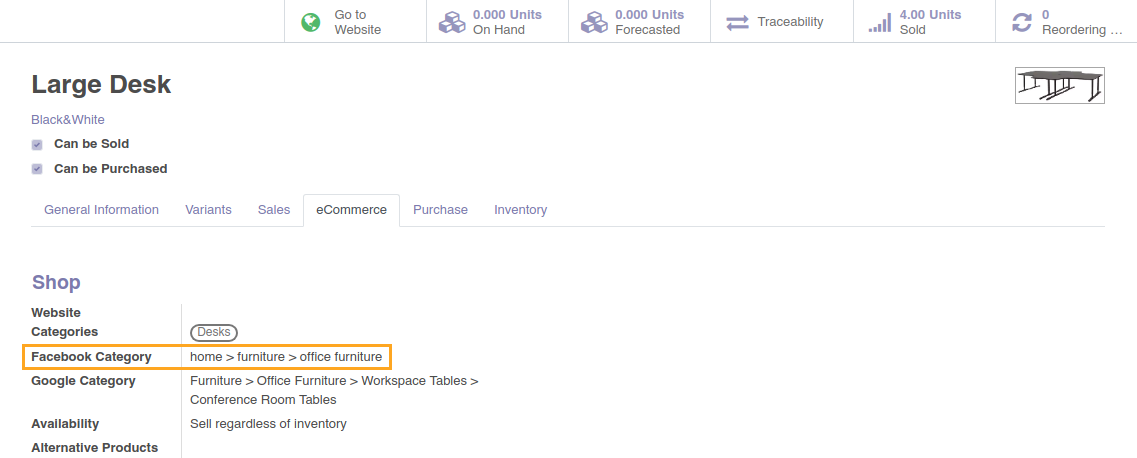 Це попередній перегляд переглянутих товарів користувачем.
Після того, як користувач переглядає принаймні один товар, цей сніпет буде видно.
Переглянуті товари за останній час