Website Plerdy Tracking
---
Програмний модуль для системи Odoo "Website Plerdy Tracking"
---
Odoo Plerdy Integration: Actionable analytics for web click tracking and optimization
Description
Plerdy.com offers a comprehensive set of website optimization tools, including click tracking, heatmaps, and conversion rate optimization. Gain deep insights into user behavior, visualize click patterns with heatmaps, and improve your website's performance to enhance user experience and increase conversions. With Plerdy.com, turn data into action and effectively optimize your online presence.
Benefits
Easy & Simple
Easy to activate and configure
Multi
Multi-Website support
Support
Free 30 days support and 180 days bug-fixing
Try me
Demo & Test. Click on the "Live Preview" button
Configuration
Adding tracking code
To get started, log in to your Plerdy Account and go to the "Settings" - "List of websites" menu and add a new site if you don't already have one.
After adding, click to the "Show tracking code" button.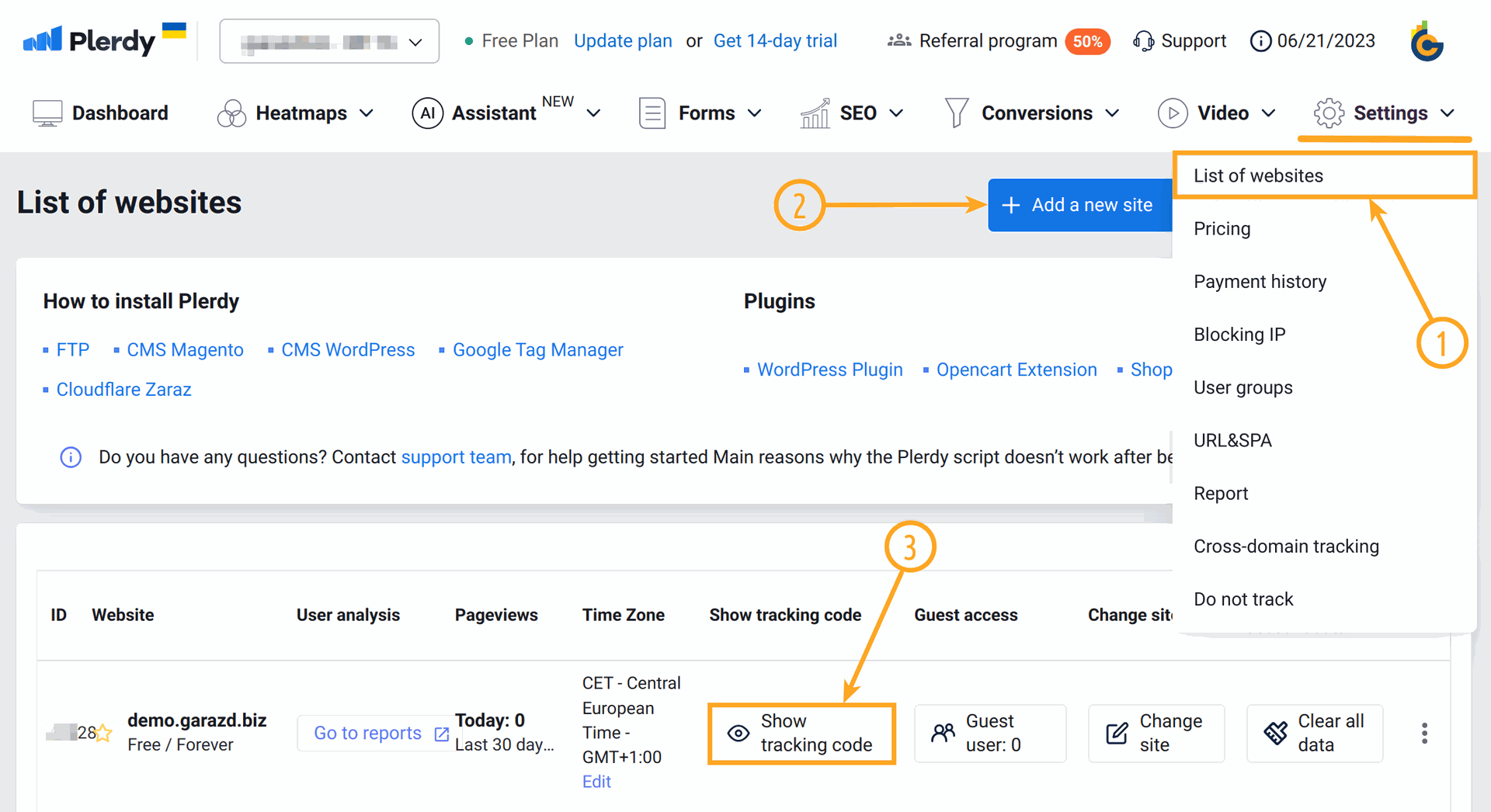 Copy two identifiers from the script that is shown: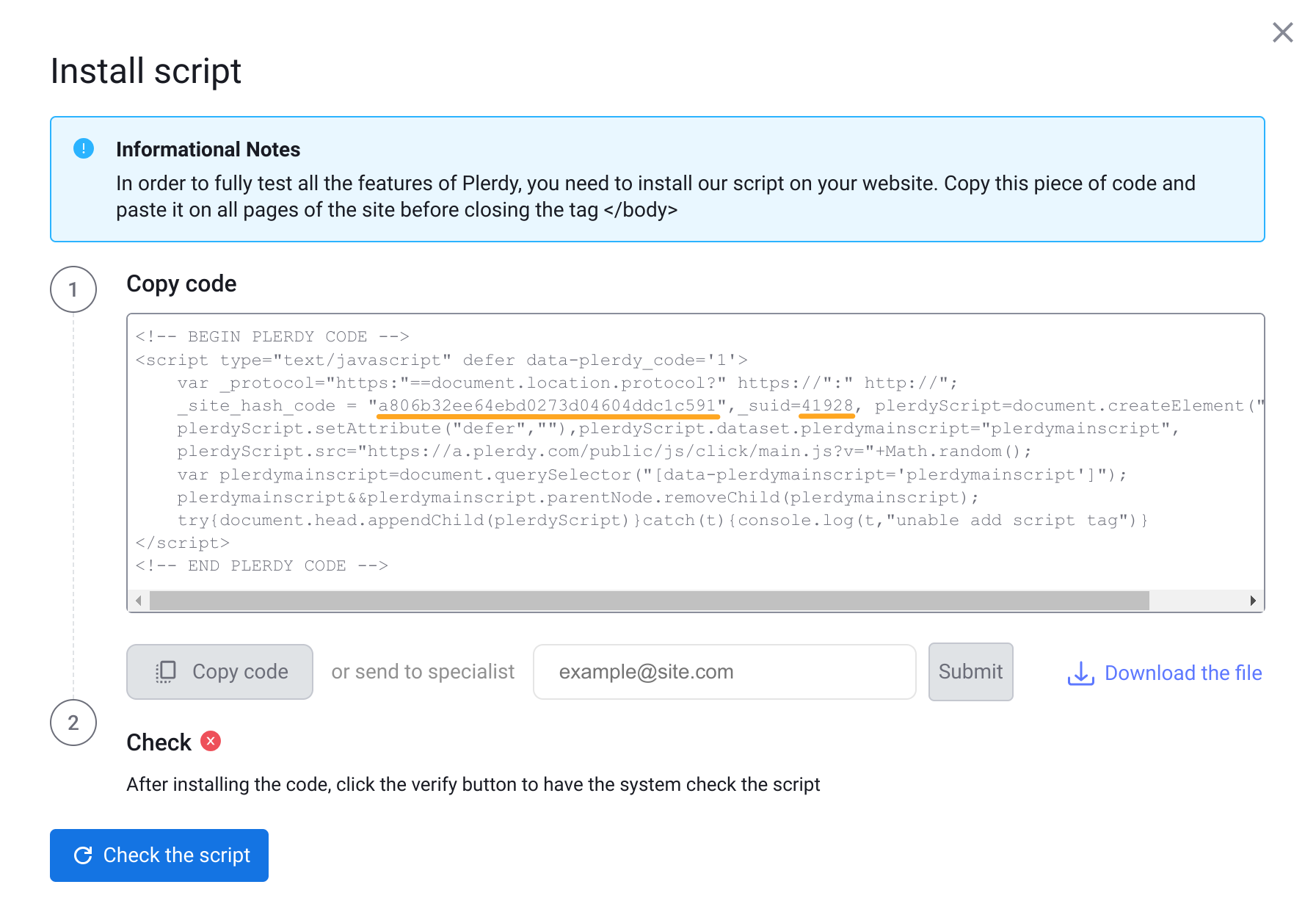 Then enter these codes in the Odoo Website settings in the "Plerdy" section:

After saving the changes, click "Check the script" in the script pop-up window in your Plerdy account to complete the integration.
Testing
Testing Particularities
Since the Plerdy script should not send tracking data about the activity of internal users on the website, there are some tips for testing:
The Plerdy script will not be activated if you are logged in to Odoo and you have website editor's access rights.
Starting from Odoo 16.0 and higher, the script will not be added to the site pages if you or your Odoo website visitors choose to accept only essential cookies.
Log out from the system or use the incognito mode or other browser to test Plerdy integration.
Monitoring
Monitor your Odoo website clicks, view heatmaps, set up recording, and analyze video sessions in your Plerdy account to get insights into user experience and site issues.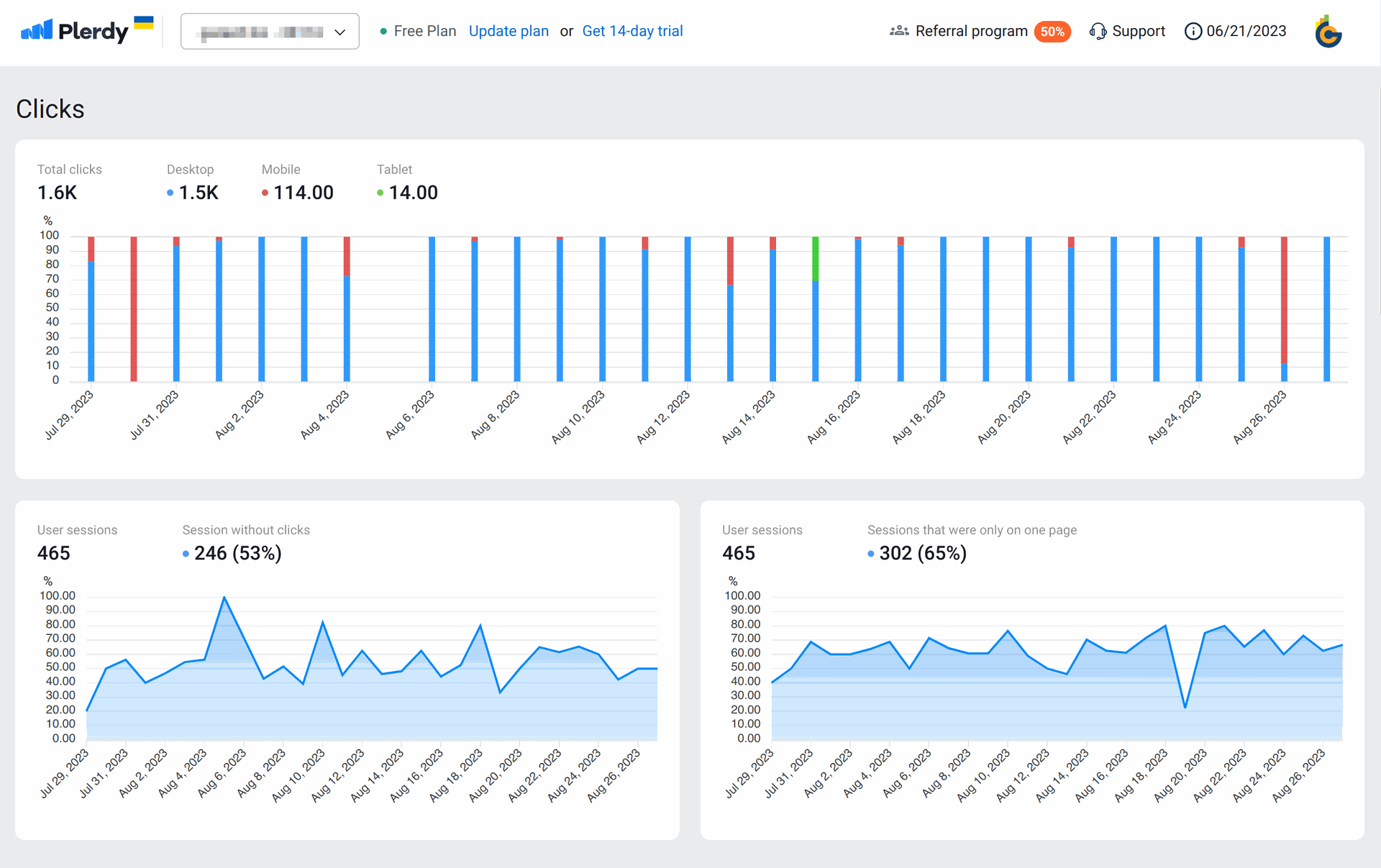 Переглянуті товари за останній час