Facebook Domain Verification
Facebook Domain Verification
---
Програмний модуль для системи Odoo "Facebook Domain Verification"
---
194
Odoo website domain verification by meta-tag to configure Facebook Web Events
Description
Recently, Facebook announced important changes affecting Web Events. If you have visited the Events Manager in your Facebook Business account, you could see the following notification:
"Apple has announced changes to iOS 14 devices that will impact how we receive and process web events at Facebook. Once Apple releases their changes, we'll use our Aggregated Event Measurement protocol to process events from people on iOS 14 devices that are opted out of data sharing to help you optimize and understand the efficacy of your ad campaigns. By default, we've added up to 8 events on your domains that are recommended for your business, but you can manage these configurations in Events Manager. Visit the Resource Center for more information".
The module helps to complete the domain verification process to ensure your business has control over which pixels and conversion events are eligible for configuration on your domains.
Easy and fast option to verify your domain for Facebook
No code needed ;)
Features
Customize
Contact us for improvements and changes
Multi
Multi-Website support
Support
Free 30 days support and 180 days bug-fixing
Try me
Demo & Test. Click on the "Live Preview" button
Configuration
Getting a domain verification code
Get a domain verification code in the Facebook "
Business Settings
" - "
Brand Safety
" - "
Domains
".
Odoo side settings
In Odoo activate the

Developer Mode

.
Go to the "

Website

" - "

Configuration

" - "

Websites

" menu.
Select a website.
Fill in the "

Facebook Domain Verification Code

" field.
Save the changes.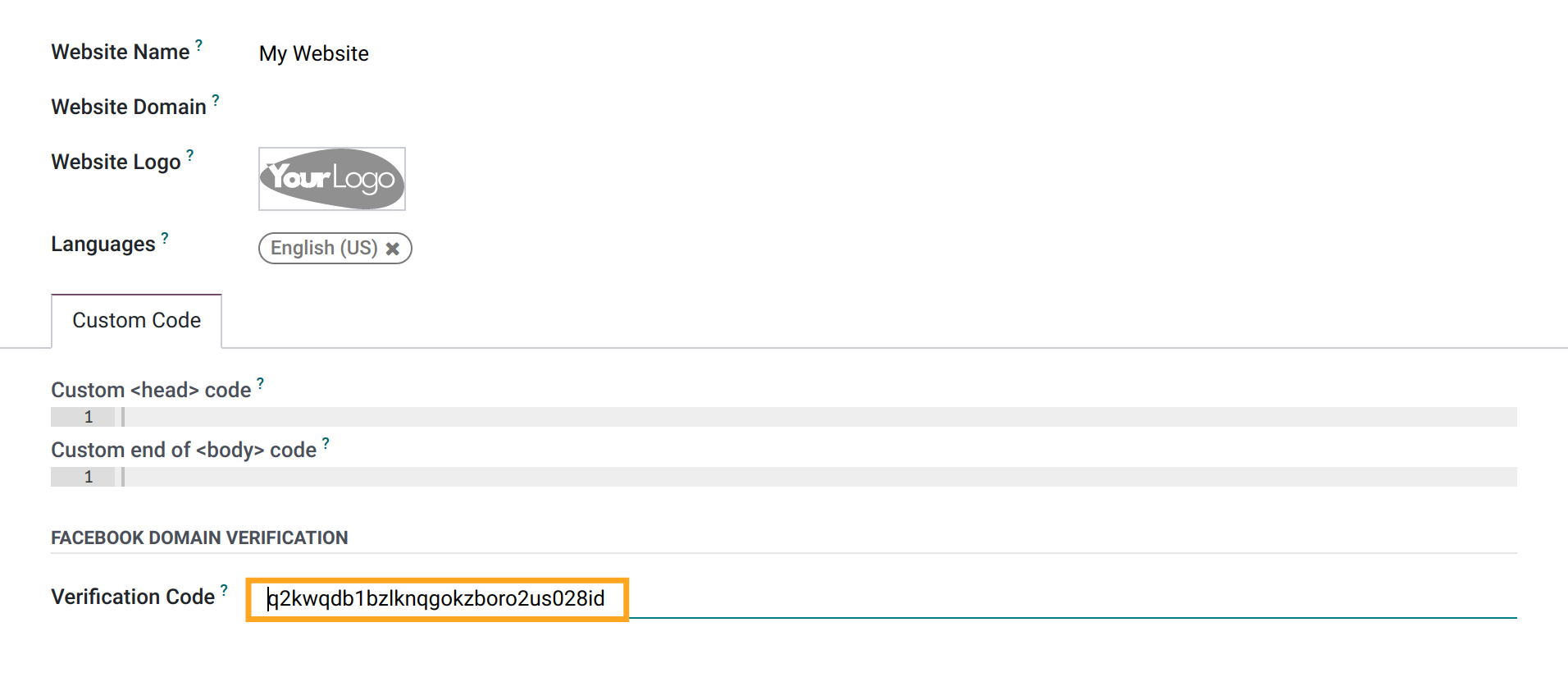 Remove the code after verification, or uninstall the module.
Переглянуті товари за останній час