eCommerce Address Management
eCommerce Address Management
---
Програмний модуль для системи Odoo "eCommerce Address Management"
---
Module Features
Managing visibility of address fields
Set fields as required or optional
Define the default country for billing and shipping addresses
In one-click configurable from Odoo
Description
Using Odoo e-commerce you can find out that you do not need to ask customers to fill in all address fields. In real, some fields are required another not, some fields are optional. Some companies can sell only within a certain country, and they do not need to force the buyer to fill in the appropriate field each time. To resolve it you can ask a developer to make changes to the website page or, the simplest way, to use this module. From the Odoo backend, the module allows you to activate billing and shipping fields, deactivate which is unnecessary, set required fields that you need, select default country.
Configuration
To manage address fields follow these steps:
Go to the

Website

-

Configuration

-

Wedsites

menu.
Select a website and configure the address fields in the sections

Billing Address Fields

and

Shipping Address Fields

.

You can hide or show fields by switching on/off these toggles.
To set a field as required use these appropriated toggles.
Select a default country and make it unchangeable if you need.

You can define a specific default country as for billing address as for shipping address.

The fields

Zip Code

and

State

are country-related. The property

required

depends on the default country and can be changed by system administrators only.
The Billing and Shipping Address webpages after changes: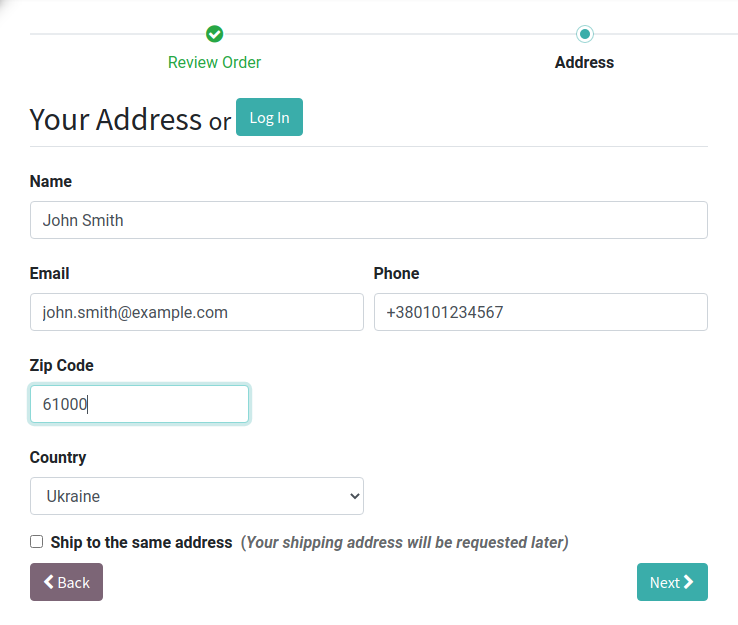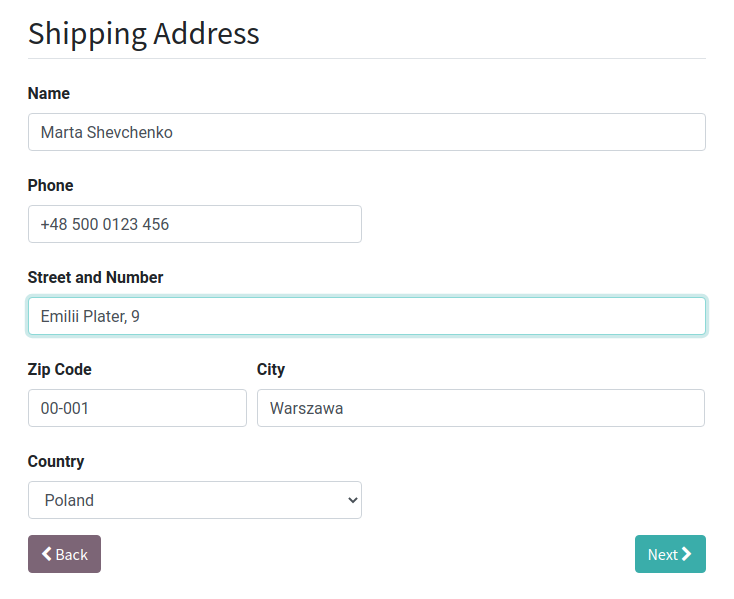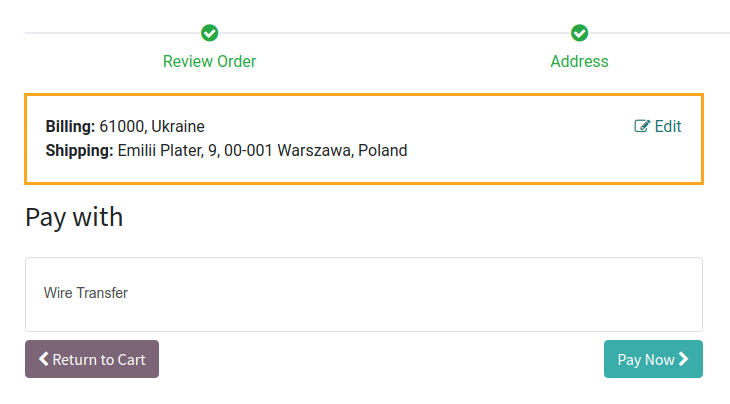 Customization
Use the built-in option Show b2b fields to hide or show the Company Name and TIN/VAT fields: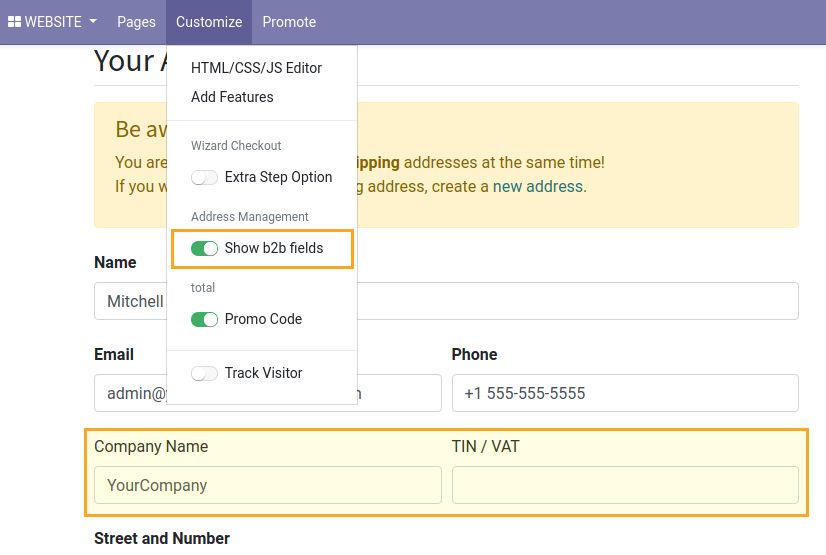 The functionality of the module may partially or completely not work if you use website theme customizations or have installed custom modules that change standard website pages and views. Please contact us for more information and advice.
Це попередній перегляд переглянутих товарів користувачем.
Після того, як користувач переглядає принаймні один товар, цей сніпет буде видно.
Переглянуті товари за останній час