Custom Product Labels 50x25 mm (2x1 inches)
Custom Product Labels 50x25 mm (2x1 inches)
---
Module Features
Quick printing with custom label settings
Description
The module allows to print product labels with the following parameters:
Label size: 50x25 mm (2 x 1 ")
Paperformat: 50x25 mm (2 x 1 ")
Labels on sheet: 1 pcs
Usage
To print product labels:
Go to the

Products

or

Product variants

list view.
Select single or multiple products.
Go to the

Print

menu and click on

Custom Product Labels

.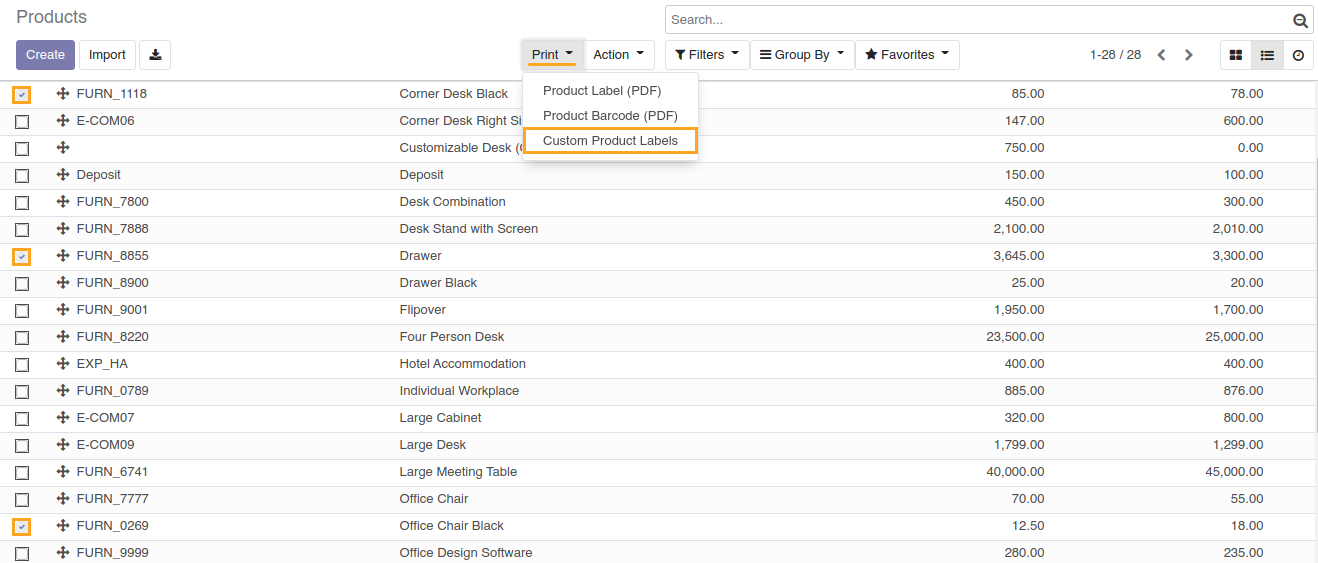 In the opened wizard form:
Select the

Label Template

.

Templates may have different designs, sizes, and paper formats. Look at our other related modules.

Change the number of labels that will be printed (if necessary).

You can enter a quantity or use / buttons.

If you need to set a specific quantity for each label, enter the value and click on

Set quantity

.
After changing the label quantities you can restore the initial values. Click the button for this.
Click on

Preview

or

Print

.

Labels will be generated in the PDF format: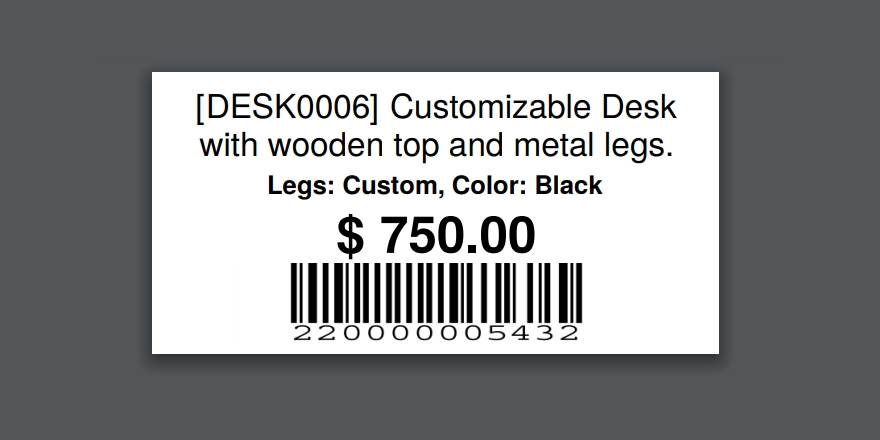 Customization
Contact us if you need labels of other sizes, paper formats, or designs.
Це попередній перегляд переглянутих товарів користувачем.
Після того, як користувач переглядає принаймні один товар, цей сніпет буде видно.
Переглянуті товари за останній час