Number Fields for Product Data Feeds
Number Fields for Product Data Feeds
---
The Odoo software module "Number Fields for Product Data Feeds"
---
31
Extra product fields - GTIN and MPN
Description
Operating with Global Trade Item Number (GTIN) and Manufacturer Part Number (MPN) in Odoo allows fulfilling additional product data that are necessary for some businesses. This data can be used in reports and external analytic services.
Features
Easy & Simple
Easy to activate and configure
Customize
Contact us for improvements and changes.
Support
Free 30 days support and 180 days bug-fixing
Try me
Demo & Test. Click on the "Live Preview" button
Using
Go to the menu "Products" and on the "General Information" tab fill in the extra fields GTIN and MPN.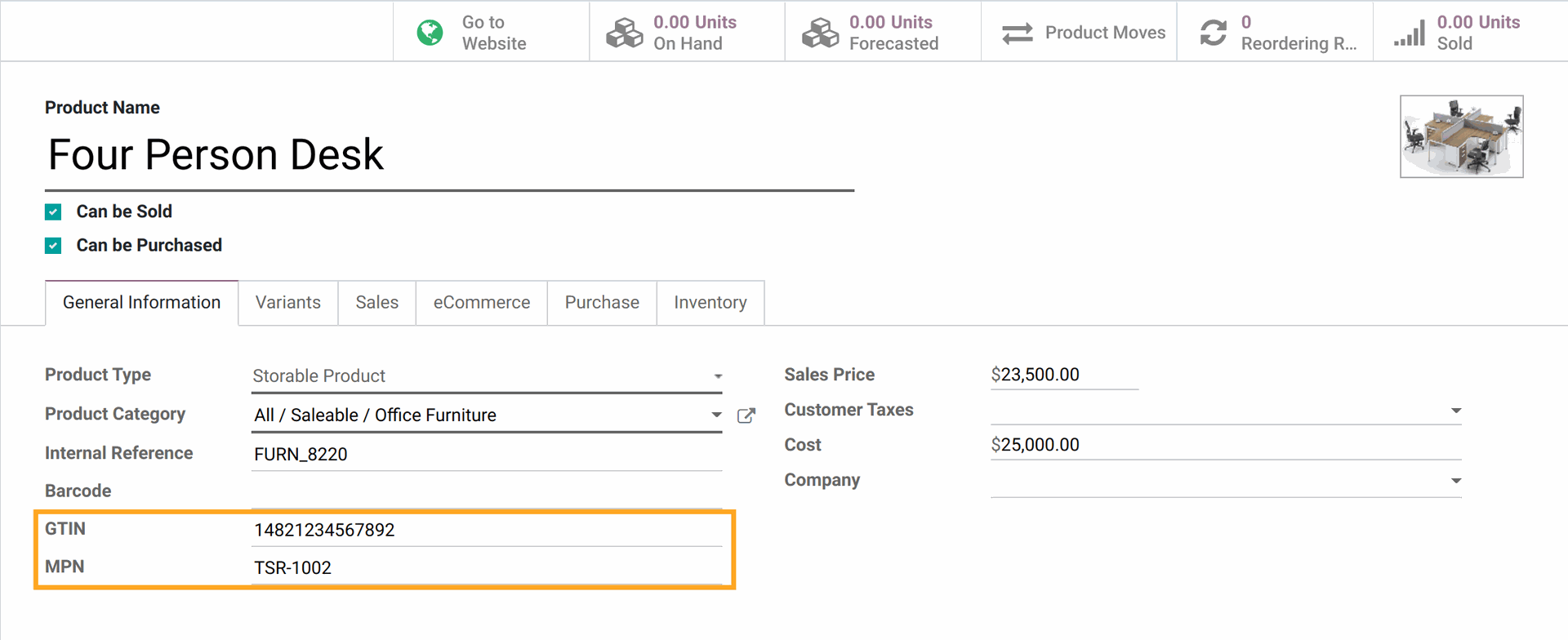 The appropriated fields can be displayed in the product list view.