Extra Fields for Product Data Feeds
Extra Fields for Product Data Feeds
---
The Odoo software module "Extra Fields for Product Data Feeds"
---
40
Extend your products with characteristic fields
Description
Products in Odoo have many fields and settings, but sometimes your business may need extra common fields. You could ask a developer to add them, but the simplest way to use this module, which adds the following fields:
Size System
Size
Color
Material
Pattern
Gender: Unisex, Female, Male.
Product dimensions: Length, Width, Height (cm or inches)
Expiration Date
Features
Easy & Simple
Easy to activate and configure
Customize
Contact us for improvements and changes.
Support
Free 30 days support and 180 days bug-fixing
Try me
Demo & Test. Click on the "Live Preview" button
Using
Go to the menu "Products" and on the "Extra Information" tab specify additional product characteristics: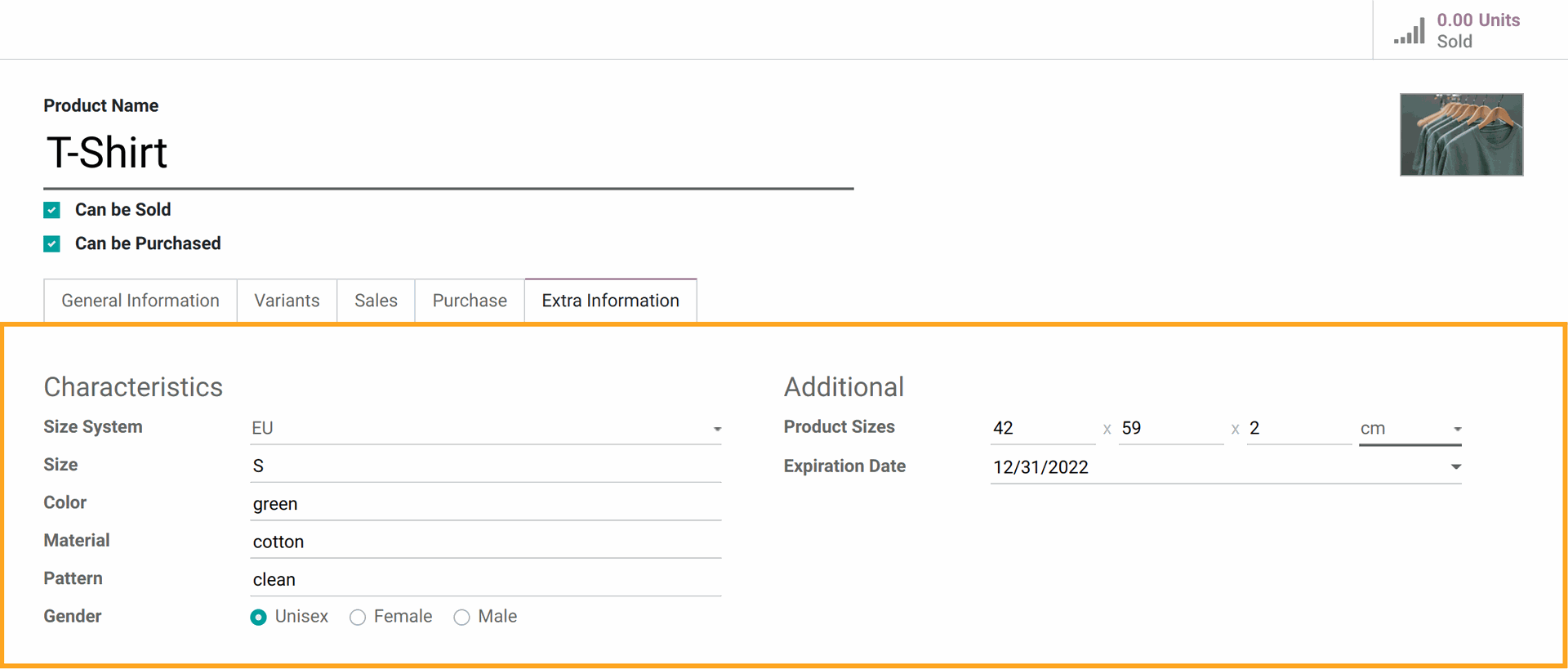 You can choose a size system from the following values: